benefits

i

nformation group

is

employee benefit plan market intelligence

.


We clarify and equip you to engage the complex and dynamic business relationships that power the world of medical, prescription drug, dental, vision, wellness, disability, life, retirement, voluntary and other benefit programs.

Who works with whom, on what kind of benefits initiatives? Ask benefits information group.

Some of the solutions we've developed to support health care consumers and clients:
Healthcare 311
: Our fast, free walk-in clinics locator. One and a half
million
users
can't
be wrong!
CoverageFacts
: Compare Summaries of Benefits and Coverage (SBCs) - the "nutrition facts label for health coverage" - online, easily. (Oh, and free).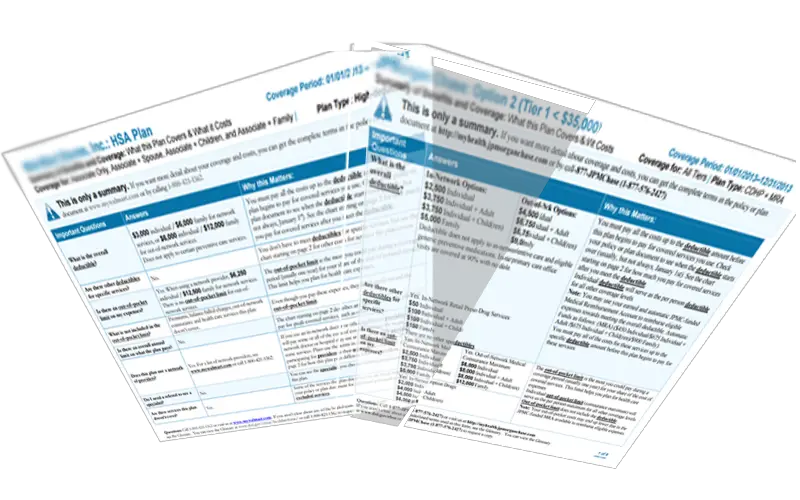 "Record-setting" Medicare advice
: All health coverage is local - for groups
and
individuals.
By 'local', we mean 'specific to each person's specific characteristics: age, income, address, health status, medication regimens, and more.
That is especially true for people making choices among Medicare coverage options.
That's why we alert
people who have already bought Medicare policies that they can appoint us at no cost as their Agent of Record
to secure our help with coverage reviews, renewals, and claim questions.
What we're building is a network of Medicare beneficiaries who enjoy the convenience and security of personalized Medicare options market expertise at their service.
Specialty medications now account for over one-quarter of total prescription spending by employer-sponsored health plans. Effective prescribing and administration is increasingly vital to both high-quality health treatment and to budgetable health spending - but dedicated, experiencd dispensers of specialty pharmaceuticals, while emerging, are relatively few in number and can be hard for patients, clinicians, and even health plans and drug makers to find.
benefits

i

nformation group

| 483 Monroe Tpke Monroe CT 06468

Let's Talk